NEW HONG KONG OFFICES FOR ASIA EXPANSION AND LOGISTIC HEADQUARTERS
HONG KONG, HK SEPTEMBER.21.12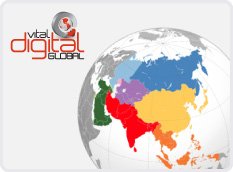 Vital Digital Global, parent company of Digi-cards and Digi-codes products, is setting its sights on Asia as one of the fastest growing smartphone populations with a lack of efficient physical distribution, thus increasing the potential of Digi-cards as added-value products for Multinational companies. Hong Kong is the capital of Asia, and the proximity to its manufacturing plants in Shenzhen is the perfect spot and has won over the other option: Tokyo. The Hong Kong office will be run by the Asia Sales Manager, soon to be appointed, as well as the Asia Chief of Operations Officer, Foris Mo. The goal of this office will be to function as a liaison with future Asia exclusive distributors, manage direct corporate sales, and also manage worldwide logistics. The goal of Vital Digital Global is to place its product anywhere in the world in less than seven days and Hong Kong makes this goal a reality.
VITAL DIGITAL GLOBAL CONTINUES EUROPEAN EXPANSION
MIAMI, FL. AUGUST.02.12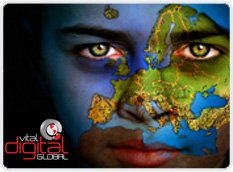 Vital Digital Global parent company of Digi-cards continues the European expansion welcoming E.D.G.S. sl. an Andorran corporation based out of Ordino, Andorra and now the new Andorra, France, Portugal & Spain exclusive distributor for all Vital Digital Global products. Gerardo Alton Ortega CEO and Denis Pascual Chief of European Operations signed the agreements this week in Principat d´Andorra with Miquel Vicente, President of the newly formed corporation. During the ceremony Gerardo Alton Ortega said that there is no better time than during economic uncertainty to establish yourself and your product to be ready for the imminent rebound. Sales of Digi-cards continue to grow in Europe where VDG already has distributorships in Italy and the U.K. with more to close before the end of the year.
VITAL DIGITAL GLOBAL OPENS NEW YORK CITY WORLDWIDE OPERATIONS HEADQUARTERS
MIAMI, FL. JULY.03.12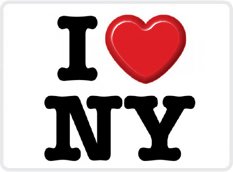 In a move to consolidate global operations, Vital Digital Global has opened a new address in New York City . As of now, the parent company of Digi-cards had operations based in Miami, FL. which was a strategic location for its growing business in LATAM as well as in the USA. However in recent years this business expansion has gone East to Europe, Africa and the Middle East so it seemed a good decision by Gerardo Alton-Ortega (CEO) who also has his company sights on Wall Street, Venture Capital, and a probable IPO not too far in the future. The New York Offices will become global operations headquarters by 2013, with the Miami office still serving LATAM distributors.
DIGI-CARDS WELCOMES THE NEW PEPSI´S MOUNTAIN DEW CAMPAIGN
MIAMI, FL. JUNE.20.12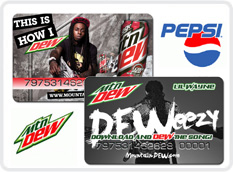 PepsiCo newest marketing campaign promoting Mountain Dew "Do the Dew" just got better. This summer the "Do the Dew" campaign with multi-platinum recording artist Lil Wayne "Weezy" will include Digi-cards as an innovative physical promotional tool. Digi-cards, which is the worldwide leading producer of multimedia download cards is proud, once again to serve another FORTUNE 500 company and demonstrate that Digi-cards are the best versatile tool for branding, and efficiently delivering multimedia with many marketing benefits.
DIGI-CARDS THE NEW SOCCER CHAMPIONS SEASON TICKETS
MONTERREY NL, MX. JUNE.01.12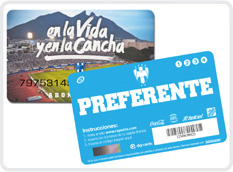 In a surprising, unprecedented deal for Digi-cards, this versatile product is now in the hands of thousands of season ticket holders. Not only can the season ticket holder access information through the intricate TICKETMASTER system for games, they have the added advantage of self registration as well as access to exclusive content, promotions and gifts, provided by Digi-cards. The current CONCACAF Champions and one of Mexico's best professional soccer teams, the FC Rayados de Monterrey are the first team in the world to take advantage of Digi-cards as "anti-counterfeit season passes". This deal was possible thanks to the easy integration of Digi-cards with TICKETMASTER system and the innovative thinking of the marketing team for FC Monterrey, who now have an incredible added value product for marketing and branding. All FC Monterrey fans are sure to enjoy the extra features provided by Digi-cards.
DIGI-CARDS DOWNLOAD CARDS - BEST PHYSICAL OPTION FOR E-BOOKS
PRINCIPAT D´ANDORRA MAY.01.12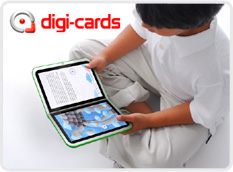 Digi-cards is now compatible with all e-book software and devices making them the most efficient and last physical distribution option. Since the first catalogs where distributed more than 3 years ago making Digi-cards an eco-friendly, efficient and inexpensive replacement of distribution of paper products, many advances in e-book technologies have come and gone. Digi-cards has always been in the cutting edge of those technologies by testing and upgrading our systems to make them available to all publishers, independent or not. Digi-cards can carry everything from the most popular IDPF/EPUB .epub to the all of the following; .aeh, .djvu, .fb2, .html, .azw, .lit, .prc, .exe, .pdb, .txt, .pdf, .ps, .rgo, .tr2 and .tr3. Digi-cards also work in all of the following readers and operating systems: Kindle (All), Android, Apple, Azbooka, Nook (All), Bookeen Cybook, COOL-ER, GNU/Linux, Foxit eSlick, Hanlin e-reader, Hanvon WISEreader, iRex iLiad, Iriver, Kobo, Nokia, NUUTbook, OLPC XO, Onyx Boox, Mac OS X, Windows, Pocketbook, Sony Reader, Viewsonic VEB, Windows Phone 7. In addition, another benefit for publishers is that they can receive the official "Saved trees" logo from www.Digi-green.com, letting their readers know how many trees they saved by purchasing the Digi-cards in lieu of a paper book.
VITAL DIGITAL GLOBAL CORPORATION BECOMES PARENT COMPANY OF DIGI-CARDS WORLDWIDE
MIAMI, FL. APRIL.30.12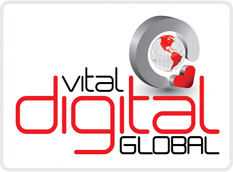 Digi-cards Worldwide will now be doing business under its new parent company Vital Digital Global Corporation, starting May 1 2012 and officially launching on May 24th 2012. Vital Digital Global is a result of the rapid growth of worldwide distribution and also the new products being launched, an especially closely guarded product to be launched this summer and that will become a large portion of business as an add-on to the Digi-cards products. Gerardo Alton Ortega, founder of Digi-cards will remain CEO and interim Chairman of the new corporation and the former Vital Digital LLC partners will own 10% of the new company. Many of the current associates will own a bulk of the shares and other shares have been reserved for raising capital. Day to day operations will remain the same and the new corporation will still be based out of its Miami Beach address even though most of its operations are outside of the United States.
DIGI-KEYS MAKING HOTEL KEYS A SECOND HOME KEY
MIAMI, FL. APRIL.26.12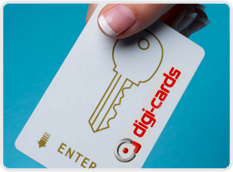 The hotel business has a new marketing weapon on the new Digi-cards system Digi-keys. Digi-keys are now becoming popular as a multimedia-carrying key that offers the hotel a better interaction between their traveling clients and their hotel properties, making it a more personalized experience. The new Digi-keys are designed to be kept by the guests as a branding and marketing product and hold promotional multimedia, coupons, special offers and even sponsored content. They are also designed to be reprogrammable for subsequent stays and keep records of them for points and other demographics. Alondra Cantu, President of Digi-cards worldwide announced through videoconferencing, that this Digi-keys (Card keys) are a form of revamped reward program cards with multiple uses and makes your hotel guests feeling like it is their "second home key". Digi-keys are mostly available with 250MB of custom multimedia like (e-books, music, coupons, the bible, games, promotional videos, rewards, etc.).
DIGI-CARDS & COORS LIGHT BEER, BRANDING, MARKETING AND MUSIC
MIAMI, FL. APRIL.18.12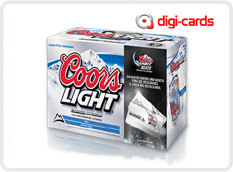 This month hundreds of thousands of beer drinkers will enjoy free music and will also get to keep a nice looking Digi-card in their wallets for future promotions and a chance to win merchandise. Coors Light Beer has started one of the largest and most innovative added-value campaigns in the history of marketing by combining a branding product (Digi-cards) with added-value (Free Music) and Data and Demographics compilation (Digi-cards system) in one campaign. Cerveceria Cuahutemoc Moctezuma, the LATAM leader beer producer, again becomes an innovator in marketing by using Digi-cards as one of the most efficient added-value products. The benefit of this campaign is shared between Coors Light beer producers, distributors, retailers, the music artists and the consumers or end users of Digi-cards.
DIGI-CARDS DOWNLOAD CARDS WITH HD MUSIC (HIGH DEFINITION)
MIAMI, FL. FEBRUARY.01.12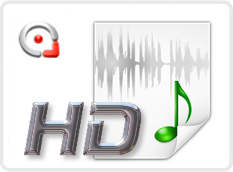 Vital Digital joins the efforts to promote digital distribution of High Definition music through its Digi-cards patent pending system. Some recording artists like Rolling Stones, Niel Young and Pink Floyd have been long standing promoters of keeping a high quality standard of recordings even when distributed through the Internet. Even though mp3s have made digital distribution possible years ago technology has finally caught up with faster transfer speeds, broadband and unlimited bandwidth which make this HD music digital distribution a reality. Digi.cards 2.5GB are capable of holding as many as 20 tracks in High Definition (audiophiles) or .flac, and with the CDN (Content Delivery Network) Digi-cards users can have a whole HD music album in less than 1 hour (approximate). So now all you music enthusiasts you can finally carry a HD music album in your pocket thanks to Digi-cards