DIGI-CARDS BEST OPTION FOR POLLS AND SURVEYS
MIAMI, FL. JANUARY.17.12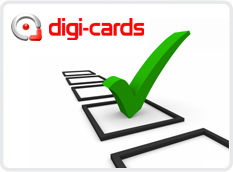 Fortune 500 companies rely on surveys for survival, companies that provide those cost hundreds of thousands of dollars for the data they collect for their clients and that is a fact. Another fact is that Digi-cards download cards can bring those costs down to pennies. Digi-cards download cards have been slowly moving into the survey and poll markets providing very valuable information and data to its clients by using the patent pending system it developed years ago for multimedia content delivery via cards. Step 1 of the system is the landing and code verifier page, Step 2 is the individual user registration page which allows the collection of optional or required information and Step 3 is the download content gateway. Step 2 is the magical step for most companies since it allows it to list up to 100 questions before the client gets to the desired download gateway. Easy formula; you get something for giving something (content) and that something is valuable data. Honestly how many people pick up a card on your airline seat, fill it out and postage mail it? Airlines get less than 0.2 % of the desired results. Here comes Digi-cards to the rescue, contact your representative
digi-cards.com/en/forms/contact/
for more knowledge on how you can get more data for your money and at the same time marketing your brand, how many people do you see throwing away Credit Cards?.
DIGI-CARDS ARRIVE TO FRANCE
PRINCIPAT D´ANDORRA, DEC.01.2011 DECEMBER.01.11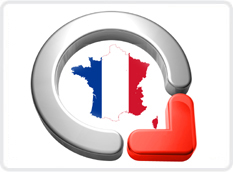 Digi-cards Worldwide welcomes its new partner and exclusive distributor in France and all its territories MCedia LTD. The new partnership put together by Denis Pascual (European Chief of Operations) will work to ensure a rapid grow of Digi-cards products in France in the next two to three years were it is expected to grow as one of the most important markets for Vital Digital (Parent company of Digi-cards). This makes France the fourth country in Europe distributing the patent pending Digi-cards download cards or carte de téléchargement as they are known in french.
DIGI-CARDS LAUNCHES VERSION 4.0
MIAMI, FL. NOVEMBER.01.11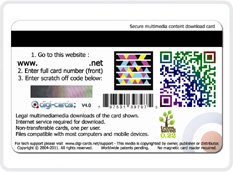 The new Digi-cards 4.0 (V 4.0) featuring a new design, are more user friendly and offer faster downloads. It has been almost two years since Digi-cards upgraded its download cards to 3.0 when maximum storage size went from 150MB to 250MB and 1.5GB to 2.5GB including a faster operating system, hardware and full mobile integration. Today Digi-cards 4.0 arrive with a new design (back) with all the perks that 3.0 offered but even faster and more secure servers, plus the content delivery network (CDN) now comes standard, allowing hundreds of thousands of cards to be activated simultaneously anywhere in the world, without compromising speed or stability. Another upgrade is the new https (secure certificate) servers which will become standard on every order before the end of 2011 and it is available upon request from clients as needed. New to V 4.0 is the option of customized shorturl and qrcodes with Digi-cards own analytics, all included in the clients backend system. The first Digi-cards V 4.0 rolled out from Press this week and arriving around the world as you read this. For a look to the new back design, click here. Digi-cards Worldwide is the first producer of custom multimedia download cards in the world.
URUGUAY DIGI-CARDS UNVEILED AT THE INTERNATIONAL TOURISM FAIR
MONTEVIDEO, URUGUAY OCTOBER.28.11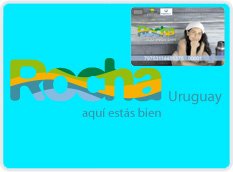 The Corporacion Rochense de Turismo (CRT) unveiled its Digi-cards during the International Tourism Fair (FIT 2011) in Buenos Aires Argentina this week. The Rocha Digi-cards contain a plethora of helpful information as well as sponsors content promoting the beautiful beaches of that region just in time for the South American Summer. The versatility of Digi-cards is helping companies, organizations and even governments to spread multimedia information securely and with the benefits of database collecting, analytics and complete control over their content. Rocha Tourism Corporation (CRT) will benefit from all the advantages of the small sized, environmental friendly and low cost Digi-cards and also the free press that such an innovative product brings. Fabian Cabrera Digi-cards Uruguay Representative said during the event that the Digi-cards were the smartest promotional tool and most innovative product during the International Tourism Fair. Some of the attendees where happy with their Digi-cards and said they would "no longer need large heavy bags to be carrying all sorts of materials which in a way also affect our environment".
DIGI-CARDS HELPING YOU HELP OTHERS
MIAMI, FL. OCTOBER.21.11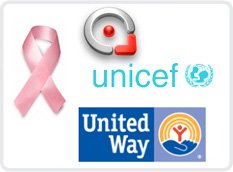 In another first for the worldwide leading producer of multimedia download cards, Digi-cards has announced that if the client allows a logo of any organization found in the Non-profit Organizations List (http://www.nonprofitlist.org) printed on the back of their cards, Digi-cards will give a donation of 5% of the sale to the chosen organization. "This is part of the Digi-earth.org campaign that Digi-cards Worldwide launched recently and I believe that everyone is in a position to give and what better way than helping themselves with our product and at the same time helping others" Gerardo Alton-Ortega (CEO) said during an announcement via video conference. The new "Give with Logo" program will be available starting November when Digi-cards will launch their Digi-cards v.4.0 with an enhanced back, faster production turnaround and faster downloads. For more information please visit: http://www.digi-earth.org
DIGI-CARDS WILL OFFER SMS INTEGRATION FOR CLIENTS
PRINCIPAT D'ANDORRA OCTOBER.18.11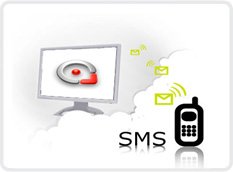 Digi-cards Worldwide newly appointed head of operations for Europe, Dennis Jean Pascual announced that Digi-cards will help European companies attract SMS subscribers, a very valuable commodity in Europe. Just like Digi-cards in America, each user has the option to subscribe via name and email as standard or Facebook "Like" before accessing the download gateway. In Europe, most people do not subscribe via email, they usually subscribe via SMS (mobile number) to receive future offers from companies. Starting at the end of October, one of the options to all Clients (Worldwide) will be to give their Digi-cards end users the options for email or SMS subscriptions for future communications or offers when redeeming their cards. Digi-cards are the worldwide leading producer of custom download cards. For more information visit www.digi-cards.com
DIGI-CARDS GETTING MORE COLORFUL
MIAMI, FL. SEPTEMBER.28.11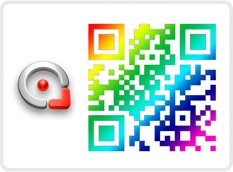 Color enhanced qr-codes are now available to all customers at no extra cost. The qr-code (2D code) one of three on the card, and standard on all Digi-cards, will be available in coordinating colors based on the front of the card, or customized by the client. Digi-cards are the most advanced and innovative multimedia delivery technology via a device and the world´s leading producer of download cards. "We are always thinking of the future and always a step ahead, this is just another little perk for our clients so that they can have a product that radiates innovation and gives them the edge on competition no matter what business they are in or the use for their Digi-cards." Manny Fimbres COO announced. The colorful new qr-codes are read by 90% of readers and apps in all mobile devices. For more information on how they work visit: http://digi-cards.com/en/contents/mobile/
DIGI-CARDS PLEDGES 10 MILLION DIGI-CARDS FOR GOOD CAUSES
NEW YORK, NY. AUGUST.02.11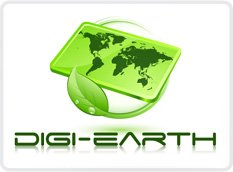 Digi-cards Worldwide has announced today that it is pledging 10 million Digi-cards in the next 5 years to help organizations raise funds by taking donations in exchange for Digi-cards with exclusive content donated by renowned artists and multinational corporations. This content includes music, videos, e-books, games, and software. It was also announced that a committee is being formed to select and present the idea to various organizations that would benefit from this initiative with the potential to bring up to 100 million Euros to organizations. Gerardo Alton Ortega, CEO of Digi-cards Worldwide, said this has been his idea for many years and with the help of many generous artists and corporations it is now a reality. "We can make a difference for many in the world; it is just a matter of working together. In the next three to six months we will release the name of some of the organizations that will benefit from this initiative known as Digi-earth." www.digi-earth.org.
DIGI-CARDS MAKING CLIENTS ECO-FRIENDLY BY COUNTING SAVED TREES
MIAMI, FL. JULY.26.11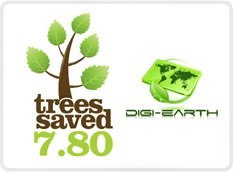 Digi-cards are really going green and will share with clients and end users how many trees each Digi-card saved. Starting September all orders by clients that wish to share this information will include a Digi-green logo that will show the amount of trees the printing of the digi-card saved in comparison to the printing of the magazine, newspaper, catalog or other paper-printed material. This figure will be based on the Rainforest Maker Businesses ACT paper calculator at Rainmaker Paper Calculator . Also, for every order with the Digi-green logo, Digi-cards Worldwide will donate part of the proceeds to that organization. The newly formed Digi-green division of Digi-cards Worldwide will also offer other eco-friendly opportunities to Digi-cards clients around the world. Digi-cards Worldwide CEO Gerardo Alton Ortega said, "We are a virtual company because we want to conserve resources while saving the earth. We are a "Green" company and Digi-cards is one of the best options to save the environment". For more information please visit www.digi-green.com.
DIGI-CARDS WORLDWIDE INTERNATIONAL HEADQUARTERS LOCATION ANNOUNCED
PRINCIPAT D'ANDORRA JUNE.01.11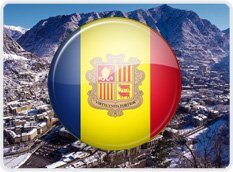 Gerardo Alton Ortega, CEO and Founder of Digi-cards, has announced its intention to set the international headquarters of Digi-cards in Principat d'Andorra by 2012. Because of its infrastructure, one of the fastest fiber optics in the world, its location in Europe between France and Spain, and its worldwide access via Toulouse and Barcelona Airports a short distance away, Andorra offers an excellent place to work and operate such a highly technological company. The international headquarters will work side by side with the Miami office, which now serves as the international headquarters and worldwide operations center. Digi-cards has its IT operations in Argentina and manufacturing plants in China; Miami's headquarters remain an important asset to the company because of its wide Latin American presence, and now in Andorra, Digi-cards will have easy access to Europe and the Middle East.