DIGI-CARDS PRESENT DURING THE MOBILE WORLD CONGRESS
BARCELONA, SPAIN FEBRUARY.14.11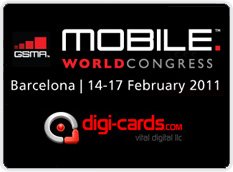 Digi-cards made a splash during the Mobile World Congress taking place this week in Barcelona, Spain. The world leader producer of multimedia download cards is in town to demonstrate all its mobile technology including its mobile friendly download sites and its compatibility and mobile friendly access tags. "We continue to stay one step ahead in download cards technology and we intend to demonstrate this with all of our new mobile applications and our fast and secure mobile download gateway during this week" Gerardo Alton Ortega CEO of Vital Digital LLC said. Vital Digital LLC also plans to make some new alliances to market and improve its end users the mobile experience when using Digi-cards to download multimedia.
VITAL DIGITAL LLC ANNOUNCES NEW TEAM AND MORE PERSONNEL TO MEXICO
MIAMI, FL JANUARY.31.11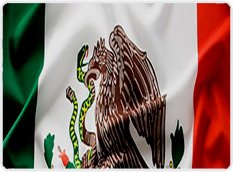 Vital Digital LLC announced today the implementation of new leadership and a larger support team to focus on its Mexico business. Due to the expiration of a distributorship contract that will not be renewed by mutual agreement, Vital Digital LLC announced the new interim team that will continue providing sales support to clients in Mexico until a new distributorship contract is finalized. Mexico has the largest potential for commercialization of the Digi-cards product and it has demonstrated that during the last two to three years, being one of the fastest growing Latin-American countries in sales and clients. "We are very happy with the new team, they have been working as agents in Mexico for some time and have the experience and knowledge to provide and deliver our product in such an important market". CEO/Chairman Gerardo Alton Ortega said. Eleazar Velasco (Current International Liaison for Latin-American) will lead the operations and personnel until the signing of a new distribution contract.
DIGI-CARDS CONTINUE TO BE THE BEST OPTION FOR PHYSICAL MUSIC ALBUM SALES
CANNES, FRANCE JANUARY.25.11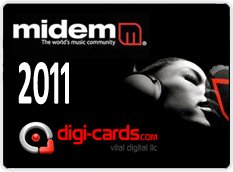 For the fourth year in a row, while making its presence made during the 2011 MIDEM (World Music Conference) Digi-cards continue to be the best option for physical distribution for the next 10 to 15 years according to some music business experts. After showing growth in sales for Digi-cards used for music album distribution during 2010, artists are starting to realize that the internet is too saturated with competition and are returning to the old way of doing business (Physical sales). Even though Digi-cards are a combination of a device and a web based system it is still keeps its physical attributes and continues to be a tangible object. Digi-cards have become the best option for independent and signed artists to make money with album sales, especially during concerts and presentations."We welcome the increase of sales of our music Digi-cards and believe our product is an inevitable option for future music album sales worldwide" CEO/Chairman Gerardo Alton Ortega said. When asked about all the copy cats out there he replied "I am glad! I would be worried if we were the only ones, that denote the potential of our product; however we know we were the first ones and are confident that the patents will be administered and we are looking forward to that day with no rush". Digi-cards are the world′s leader producer of multimedia download cards.
DIGI-CARDS: BEST NEW TECHNOLOGY DEVICE FOR THE TOURISM INDUSTRY
MADRID, SPAIN JANUARY.17.11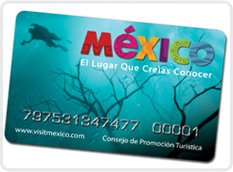 Digi-cards made a big splash during the 2011 world tourism congress "FITUR" celebrated in Madrid. With the Mexico′s Tourism Board Digi-cards being distributed to thousands of attendees, this new promotional device was the talk of the event. Digi-cards are multimedia download cards which will allow companies & organizations in the tourism and travel industries to focus their marketing efforts while obtaining valuable databases and creating a direct link between them and the travelers. The Mexico′s Tourism Board Digi-cards contained the official dossier, documents and images which saved thousands of dollars from printing and shipping costs as well as becoming environmentally friendly." It is easier to carry around these cards than all of those booklets and packages, and I still will be able to review all the information comfortably on my computer or mobile device, its great." said one of the attendees after receiving one of Mexico′s Digi-cards. Many of the uses for the travel industry are the Digi-key-cards (hotel keys), promotional and added value cards for airline customers, cruise ship passengers, tourist attraction visitors and potential travelers. "Clients have unlimited uses for our Digi-cards, from end user specific coupon downloads and end user specific discount offers to plain multimedia invitations with a great branding product that will most likely remain in the end user wallet for a long time". Aurora Molina, Vice-president of International Sales, said.
HOLIDAY MESSAGE FROM DIGI-CARDS
MIAMI, FL DECEMBER.24.10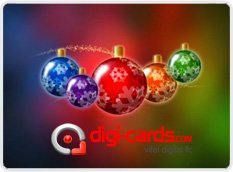 From all who form part of Digi-cards in over 30 countries, we want to wish you Happy Holidays and a prosperous 2011. Digi-cards is in its fifth year of business and it has been a wonderful ride. We want to thank thousands of clients around the world that have entered into this new multimedia distribution approach, that have adopted Digi-cards as their multimedia delivery device, and all end users that have had the chance to experience this secure and legal means of multimedia downloading. To the best team that forms our operations, marketing, IT, administrative and financial divisions, congratulations on an incredible year. To all who remain with us and those who have just joined, we just want to say welcome; we are just "getting started". To all, Happy Holidays from everyone at Digi-cards and Vital Digital LLC.
DIGI-CARDS AVAILABLE SOON TROUGH CONTENT DELIVERY NETWORKS
BARCELONA, SPAIN NOVEMBER.30.10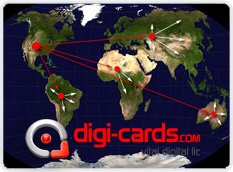 Vital Digital LLC parent company of Digi-cards announced today that starting 2011 Digi-cards will offer its current major clients and prospects multimedia distribution through content delivery networks. Gerardo Alton Ortega (CEO) said that talks have started with major Content Deliver Network providers to take Digi-cards to the next step. "We have to assure our major clients that their Digi-cards content will reach every end user without interruption at any time and in any corner of the world". He then added "We will also provide our client with a more cost effective product since bandwidth will now be divided up into a per use basis". Digi-cards IT team has initiated development of the technology and an announcement will come during the first days of January 2011. The plan is available now for orders of over 500,000 Digi-cards for implementation after February of 2011. Digi-cards are the leading multimedia download cards in the world.
DIGI-CARDS AS INTERACTIVE CALENDARS, WHAT A CLEVER IDEA
MIAMI, FL NOVEMBER.17.10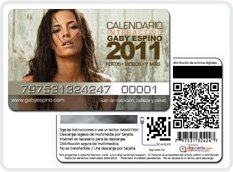 This week Latin mega-star Gaby Espino launched the first interactive calendar via Digi-cards. The Digi-cards are an add-on to her yearly collectible print calendar and will allow her fans to download many multimedia extras as well as incredible news and deals on her upcoming events and products. The (Digi-cards) download cards allow artists to interact more with their fans and even though music artists have been the backbone of the business this shows the Digi-cards versatility to adapt to all purposes. Digi-cards are the world leader producer of multimedia download cards.
VITAL DIGITAL LLC INAUGURATES WORLDWIDE STATE-OF-THE-ART CENTER OF OPERATIONS.
MIAMI, FL OCTOBER.22.10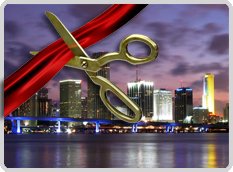 Vital Digital LLC parent company of Digi-cards launched their new state-of-the art worldwide operations center in Miami today. The 4,000 sq. ft. facilities will accommodate 20+ personnel and will handle all worldwide sales, pre-production, logistics, shipping and customer service as well as handle all international distributors′ orders. The facilities will be able to handle more than 100 orders per week to be delivered to over 150 countries around the world. The center of operations will be linked to the IT offices, server facilities and all international suppliers 24/7 via Internet and Intranet.
DIGI-CARDS LAUNCH FULLY CUSTOMIZABLE DOWNLOAD PAGES.
MIAMI, FL AUGUST.30.10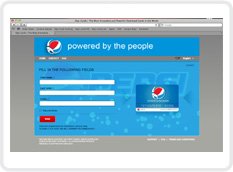 Digi-cards will offer fully customizable download pages to all of its new and current clients. The new service will permit users to fully customize their download gateways allowing them to brand the whole Digi-cards experience. The new "download secure" sites will be linked from the custom widgets on our client′s perspective websites. This aspect makes the over-all process a smooth-visual experience, and gives the client more branding exposure. The system will keep the same steps as before: Digi-cards code access (Manually, swiped, via tags or 2D & QR codes), the welcome page with entry form and questionnaire (if applicable by client) and the content download page with custom or default welcome video. All aforementioned steps will be under the colors, logos and branding of the clients. This service has an extra cost, yet in the long run would benefit brand minded customers such as large multinationals and Fortune 500 companies. The low cost also makes it available for smaller clients. Digi-cards.com is the fastest growing multimedia download card company, for the common man, in the world.
VITAL DIGITAL CREATES DIVISION TO DEAL WITH WORLDWIDE OPERATIONS.
MIAMI, FL AUGUST.10.10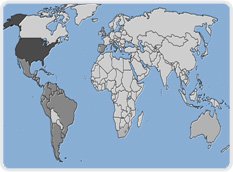 Vital Digital LLC will reorganize its corporate structure to prepare for global demand of Digi-cards products. Vital Digital Worldwide will be headed by Javier Maggiolo, current CEO of Pocket Disc, the largest exclusive distributor of Digi-cards. "Javier Maggiolo has demonstrated perseverance and professionalism during our current business relation as supplier and distributor, he is a man of vision and a true believer in Digi-cards. I am very happy to have him now under the Vital Digital colors" Gerardo Alton Ortega, CEO & Chairman of Vital Digital LLC, said. This new division will manage all incoming orders from U.S.A., international orders, and will be the liaison between Vital Digital (Digi-cards) and all its global distributors. Vital Digital LLC will move to new state of the art facilities in Miami designed to accommodate current demand, as well as future growth, and will also bring many of Pocket Disc′s executives to this new division. Another important function of Vital Digital Worldwide will be to license new exclusive distributors for countries around the world, as well as manage and deal with all issues pertaining to every day operations.